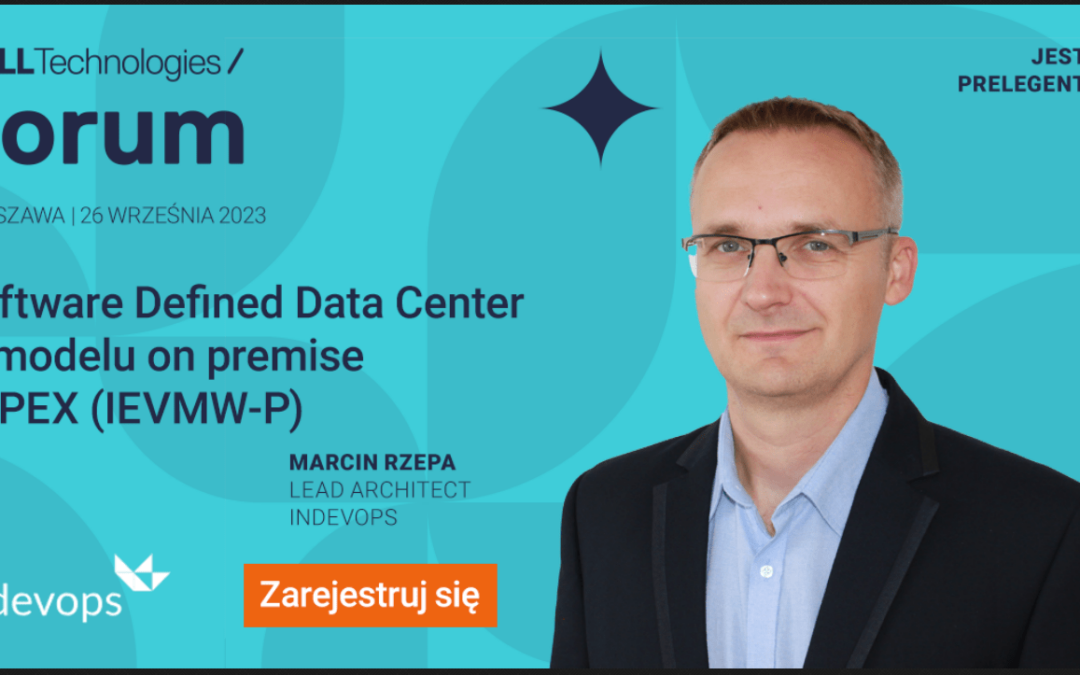 🚩 On September 26, you are invited to the unique Dell Technologies Forum – the largest IT event in Poland.
This is a conference that will not only provide attendees with a vast amount of knowledge, but will also open the door to exploring numerous innovative solutions in practice.
To participate, register at this link: https://lnkd.in/dkjjsYGr
As part of the Multicloud by APEX speaker series, I will have the pleasure of co-presenting with Andrzej Szymczak, Lead Solution Engineer, VMware the session "Software Defined Data Center in the on premise model and #APEX (IEVMW-P)".
Companies are striving for full transparency, cost control, streamlined operations and increased security – the Software Defined Data Center is the answer to these challenges.
In our session, we will discuss how to realize these goals in practice and how to further optimize infrastructure delivery with APEX solutions.
See you at the Dell Technologies Forum!
📍 Venue: Expo XXI in Warsaw, Poland.
📆 Date: 26 September 2023